At this time I am not taking new clients, please check back periodically. During This Time Of Uncertainty And Isolation, if you are an existing client, I Am Available To Work With You Virtually Through Video Or Phone Sessions. Contact Me Via Email At br@Barbararosechateaubriand.com Or By Phone (206) 250-2530.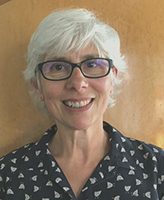 I provide a safe, nurturing environment where trust can be built. I have an interactive approach to therapy. My style is intuitive and eclectic. My focus is on meeting the needs of each person as an individual.
About Barbara Rose Chateaubriand
After completing undergraduate studies in Cultural Anthropology and Women's Studies at the University of Washington where I received a B.A., I earned my Master's Degree in Psychology from Antioch University in 1991. In 1987 I began my career at Northshore Youth and Family Services where I worked with families and couples.
For the past 28 years, I have been in private practice working with individuals, couples, families and groups. I have also taught parenting classes and facilitated parent support groups. My specialties are childhood trauma, abuse, neglect, abandonment, etc manifesting as depression, anxiety, dissociative disorders, communication and trust issues, relationship problems and parenting issues.
I am a certified EMDR and a licensed Washington State and South Dakota Counselor.
Read about Tad, the "anti-therapy" dog.